Use Case:
Business Capability Mapping
RPC uses Ardoq to model its business architecture and capabilities in support of organizational design and service innovation.
The legal industry is facing significant disruption as technology plays an increasing role in the delivery of legal services and new, efficiency-driven entrants compete with traditional law firms. While many still deny the inevitability of change, the award-winning international law firm RPC sees opportunity where others see threat.
By taking a design-led approach to business transformation, it is making innovations in its organizational design and service delivery models, creating a truly 21st century business that supports the needs of a modern workforce while maintaining the very highest standards of client service that the firm is well-known for.
Company

RPC is a leading and award-winning international law firm with offices in London, Hong Kong, Singapore and Bristol.
Industry
Legal Services
Location
United Kingdom, Global
To enable its transformation initiatives, RPC is modeling its business architecture in Ardoq to create a central reference point for analysis and design. This includes mapping business capabilities and has a particular focus on cataloguing internal support services and their associated technology, people, and process enablers. Its model also maps the effectiveness of its current resources, plus the interdependencies that exist between them, so that organizational design decisions can be fully assessed for impact and benefit.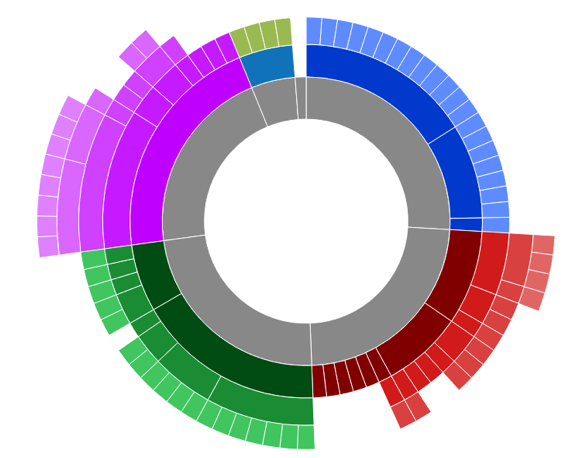 RPC's Design Team used the Ardoq plugin editor to create this custom interactive Sunburst diagram, which helps them visualize and explore the contents of their business architecture model.
By taking an initial focus on internal support services, RPC intends to shift the emphasis from traditional, vertical support departments towards service-orientated, cross-functional teams. Together, these teams will form an agile, scalable platform on which the firm's client-facing legal and consulting services can flourish.
Concurrently, RPC will use its architecture model to conduct a gap analysis between its current business capabilities and the needs of its lawyers, consultants and clients. The identification of capabilities that are in need of establishment or improvement will provide a powerful steering force for the firm's future program of investment and innovation.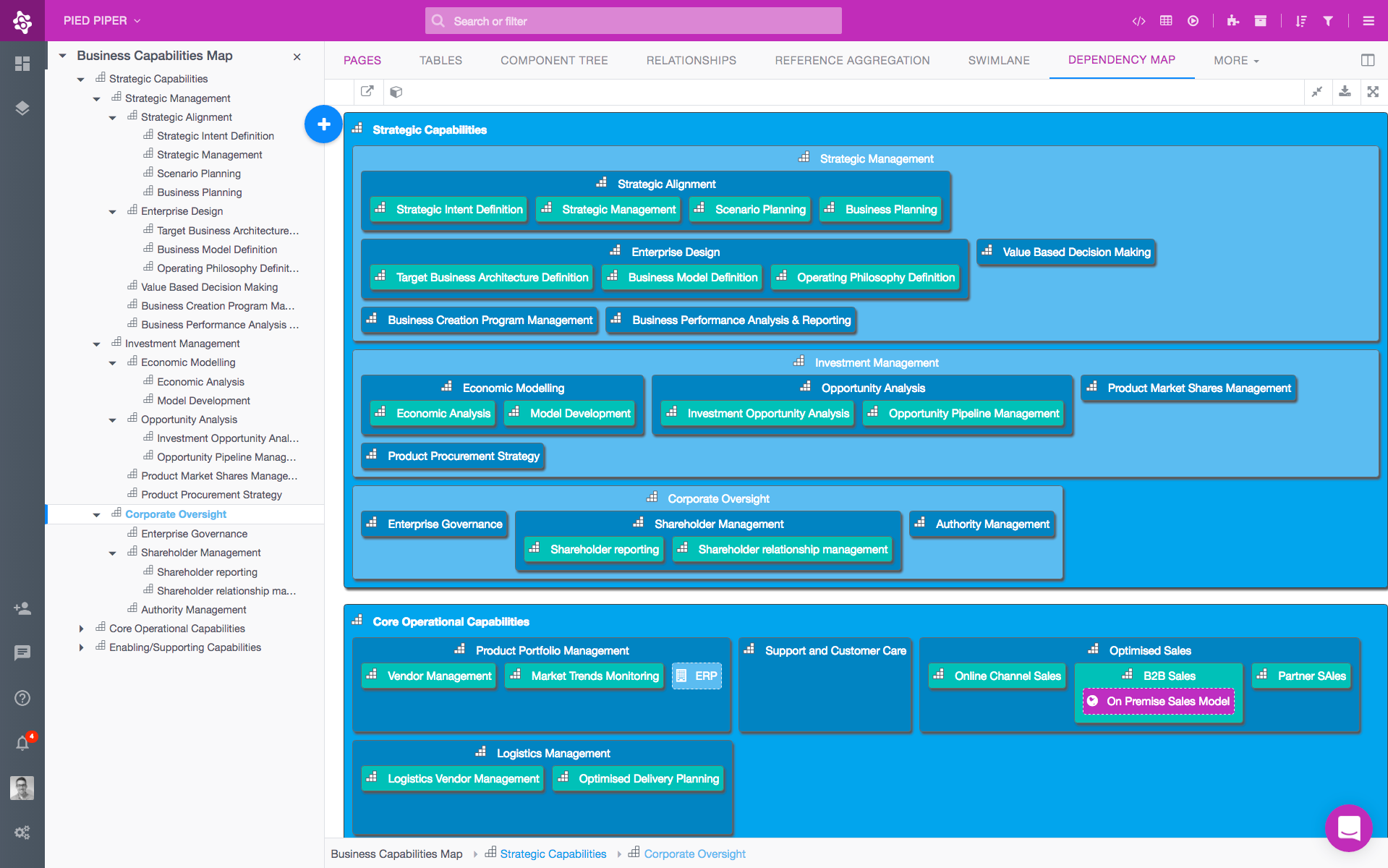 Document your business capabilities, break them down into sub-capabilities, and visualize them in the Dependency Map view. Then, connect them to the processes & IT systems that realize them.
"It is a time of great change in the legal sector and at RPC we intend to meet new challenges head-on with continuous innovation in the way we deliver services to our clients. A critical part of this plan is to model how our internal and client-facing services are enabled by our business capabilities, technology, processes and people.

Ardoq provides us with a powerful and intuitive way to construct and visualise these relationships, allowing us to quickly identify opportunities for investment, change and improvement."

– Richard Clark, Enterprise Business Analyst, RPC
By using Ardoq for business capability mapping, RPC benefits from:
The ability to visually explore a complex business architecture model that would otherwise be difficult to understand and communicate
The freedom to design, build and refine its own information models in a way that makes sense for its purposes and objectives
The ability to collaborate and develop models as a team, seeing contributions from others being added in real-time.