Cookies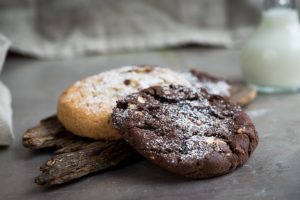 Cookies are small files that a site or its service provider stores on your computers hard drive through your Web browser (if you allow it), that enables the systems to recognize your browser and capture and remember certain information. We use cookies in order to understand and save your preferences for future visits, as well as evaluate whether our users can easily navigate the site and application.
We care about your privacy, and if you would like to learn more you can read our privacy policy. Below, we have outlined specifically what cookies we utilize on this website and in the application.
Tracking User Behavior Anonymously
We measure visitors to our website using Google Analytics, Intercom, and Heap Analytics. These tools record what pages you view within our site, how you arrived at our site and some basic information about your computer. All of that information is anonymous – so we don't know who you are; just that somebody visited our site.
The information we collect from analytics helps us understand what parts of our sites are doing well, how people arrive at our site and so on. Like most websites, we use this information to make our website better.
In addition to the cookies set by the third party plugins, we also gather some information about which page you signed up from in order to streamline your first experience in our application.
Website Content Testing
Using a tool called Visual Website Optimizer, we sometimes run split (A/B) tests on our website content to test which version of a page provides a better experience for users. For example, we may test a version of the homepage with or without a video, then measure the results. To group you into either the "A" or "B" test group, Visual Website Optimizer places a cookie on your computer.
Discussion comments
To allow visitors to discuss our blog articles and some web pages we use a discussion system called Disqus.
To do so we embed code that Disqus provide and we do not control ourselves. Disqus anonymously tracks visitors to pages like we do. They also remember who you are if you login to any Disqus service, so you can comment on any website using their tool.
Logging in to Disqus can be done in many ways, including via Facebook. If you login via social network, Disqus will be able to link your activity to that network. In this way, your Disqus activity may be personally identifiable.
Disqus will know what pages you viewed in our site and what you wrote on those comments. Of course all comments you leave are also publicly visible on the Internet alongside your name, so we do not imagine this is a concern for many people.