Use Case:
Documenting Functional Requirements with Ardoq
Fjordkraft uses Ardoq to document requirements and acceptance criteria, and to create and track JIRA issues related to them.
Quality assurance is an intrinsic part of all project work at Fjordkraft. All new projects start with defining functional and technical requirements and the underlying acceptance criteria. The progress and completion of tests and other project tasks are tracked in JIRA, while requirements and acceptance criteria are documented in Ardoq. Thanks to Ardoq's ability to define relationships between content, each requirement and acceptance criteria can be linked to the software component, process step or design feature that it refers to.
With their requirements, tests, and software components documented in Ardoq, and implementation specifics in JIRA, Fjordkraft needed a way to connect the two systems.
Company

The Fjordkraft Corporation is an energy provider to the public sector as well as to businesses and households in Norway.
Industry
Power
Location
Norway
Further Reading
How Fjordkraft got started with Ardoq
Using the Ardoq-JIRA integration, a two-way link is created between the two systems. JIRA issues can be created directly from Ardoq and linked to the component they were created from. In JIRA, those issues have a link back to their component in Ardoq, and updates in JIRA are shown automatically in Ardoq.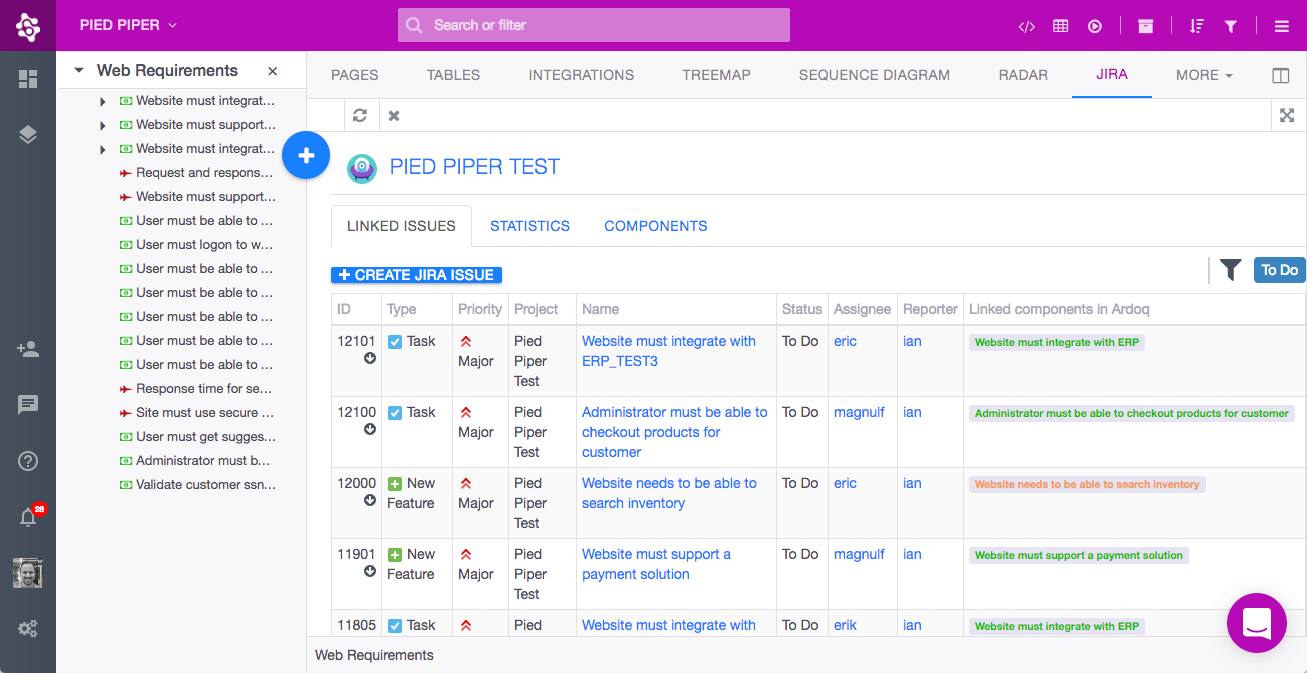 Create JIRA issues from Ardoq, then track their progress. Click links from JIRA directly into relevant Ardoq workspaces.
This provides direct access for developers and test managers to relevant project documentation in Ardoq, allowing them to review the broader context and identify other dependencies that could impact their work. Those who spend more time in Ardoq, like project managers and other interested parties, are able to monitor progress of functional tests in real-time without having to navigate JIRA.
"Since using Ardoq we have improved planning and control of the quality assurance process in all internal projects as well as reduced time spent on reporting."

– Marita Vindheim, Senior Rådgiver, Fjordkraft
Since choosing Ardoq, gone are the many Word documents that used to go back and forth between steering committees, project managers and test managers, describing test plans, progress reports, recommendations etc. Now, all interested parties are able to log into Ardoq and access the data first-hand, whether from the business-side or the IT-side of the organization, including third parties who can monitor test results concerning their deliverables in real-time.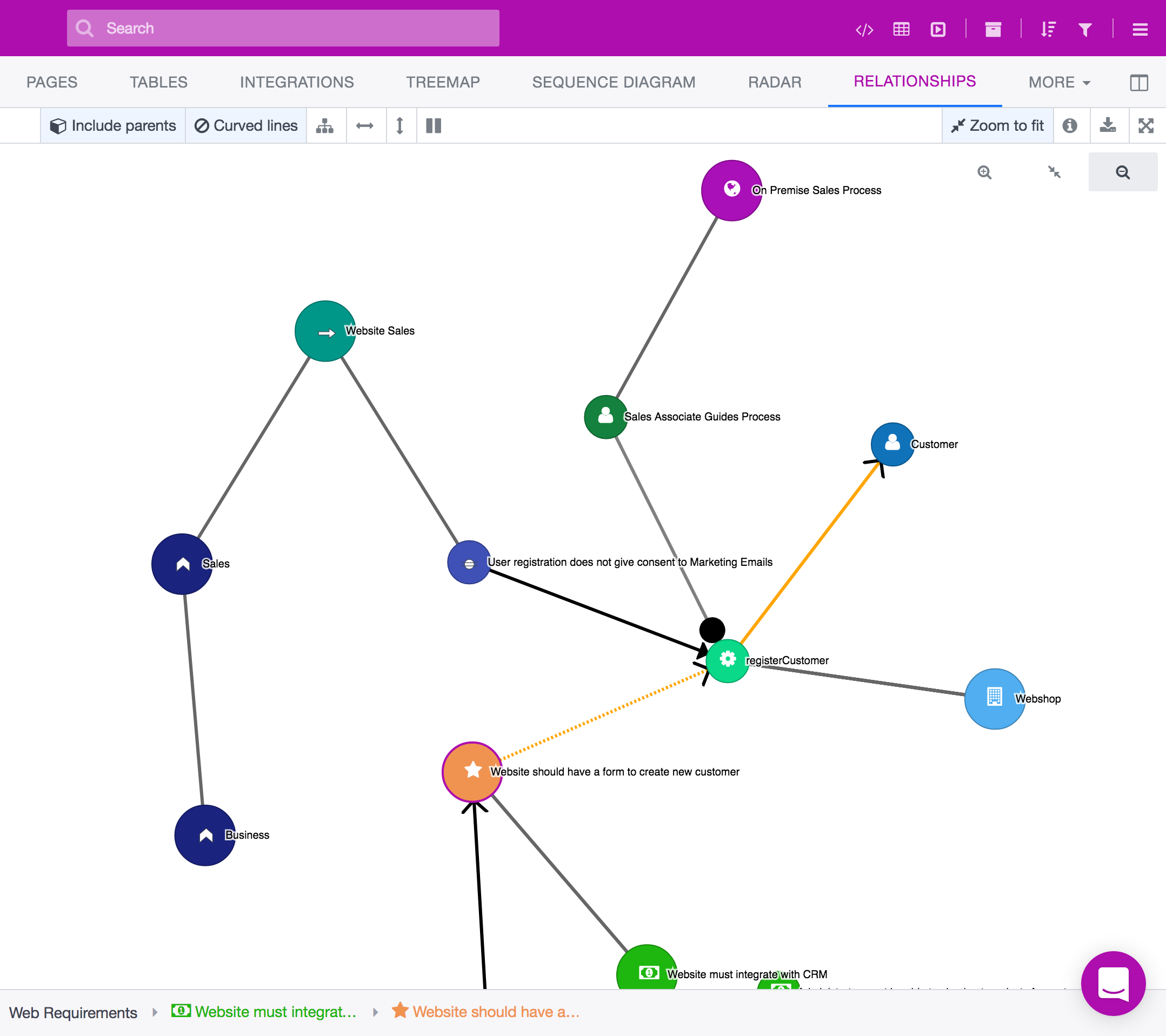 Visually explore related requirements and software components using Ardoq's interactive visualizations.
By using Ardoq, Fjordkraft benefits from:
A complete inventory of all requirements, current and historical, structured and organized so as to be fully searchable and explorable.
A two-way integration that allows them to link the requirements, documented in Ardoq, to functional tests, monitored in JIRA.
A platform for collaboration that has streamlined the communication between the business-side and the IT-side of Fjordkraft, as well as with external providers.